My Collection
Log In or Create a Free Account to start collecting this set.
MinisCollector helps you keep track of the figures you have and the figures you want, so you have more time for gaming!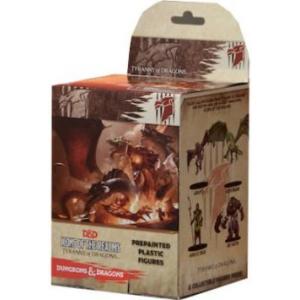 44-Figure set, plus 1 gargantuan promo figure, 6 starter-set figures and 8 clear plastic "invisible" variants (59 figures total). Two stand-alone gargantuan figures (Tiamat and Bahamut) are also attached to the set.