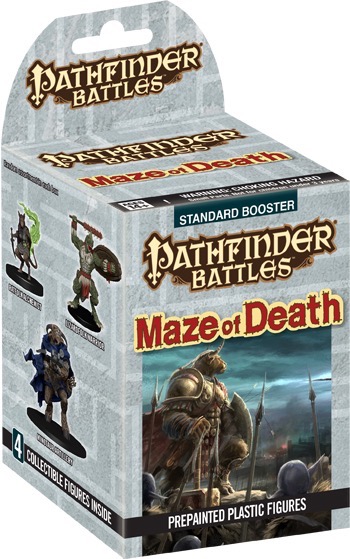 Wizkids recently released the Maze of Death expansion for Pathfinder Battles. This 44+ figure set contains a great variety of miniatures, from dragons and demons to minotaurs and goblins with lots of interesting characters and monsters in-between.
Maze of Death also contains some of the largest and most ambitious "set dressing" terrain yet. Random boxes will include dungeon staples like statues, fountains and altars, but also big structural pieces, including a portcullis, a barred door, and a fireplace. The case incentive for this set is a two-pack featuring immense Fire and Air Elemental Lords. Whether you play Pathfinder, D&D, or any other fantasy game, this set is sure to have something to enhance your game.
You can check out the full set on our Maze of Death Gallery Page, and start tracking your collection today!